Steiner Academy, Hereford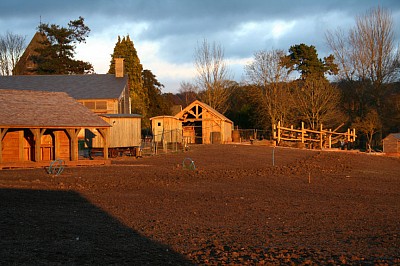 Steiner Academy, Hereford. Picture courtesy of Copperbeech Garden Design
In July of 2011 Antony was subcontracted by Copper Beech Garden Design to join a team whose task was to complete the landscaping for the newly extended Steiner Academy, Hereford.
Seven oak framed outdoor buildings, designed and manufactured by Heritage Oak, and an enormous playframe had to be installed and roofs and floors laid and ready for use by the staff and pupils by the second week of December 2011. A huge effort by the team in all weathers and late into the evenings saw the job completed on time.
Click on the link for Heritage Oak to see their amazing work more closely.
Links Related to this Page