Biography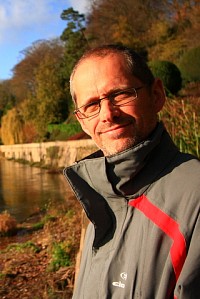 Antony Daniels is the owner of Treo Carpentry and has been a designer/maker for more than 30 years. His craftsman's experience has covered many aspects of the woodworking industry.
From traditional timber framing to Passive House construction, Victorian yacht interiors to hand built kitchens and from sculpture to restoration has meant that learning through the experience of making is the surest way to gain a high degree of skill and competence.
Antony began learning his craft skills during the early 1990's whilst apprentice to artist/sculptor, Greg Powlesland, in Cornwall.

At the end of June 2010 he completed post graduate teaching qualifications in post compulsory education at Plymouth University. He has taught on Extended Degree, Foundation Degree years 1 and 2 and B.A. Hons programmes at Plymouth College of Art.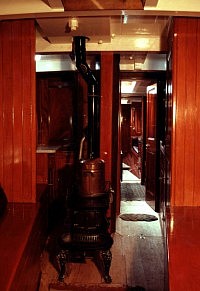 Interior Fittings in Victorian yacht SV 'Marigold'
Prior to teaching, Antony worked as a designer/maker running his own bespoke joinery and furniture making business. In 2004 he gained an Art and Design BA, where his main interests in wood and stone sculpture enabled him to work on public art commissions with Groundwork Trust, Flameworks Artists Cooperative and The Barefoot Project, and Trellogan 'Doorstep Green' community arts initiatives.
During this period he worked with the Aspire Peninsular Program as part of a collaborative team of artists organising in-school and outreach arts projects for secondary schools in Plymouth. He has taught overseas students from France, Germany, Czechoslovakia and Sweden at the joinery workshops and has worked with vulnerable young people in Devon helping them to develop social as well as motor skills.

He now lives and works in Herefordshire.